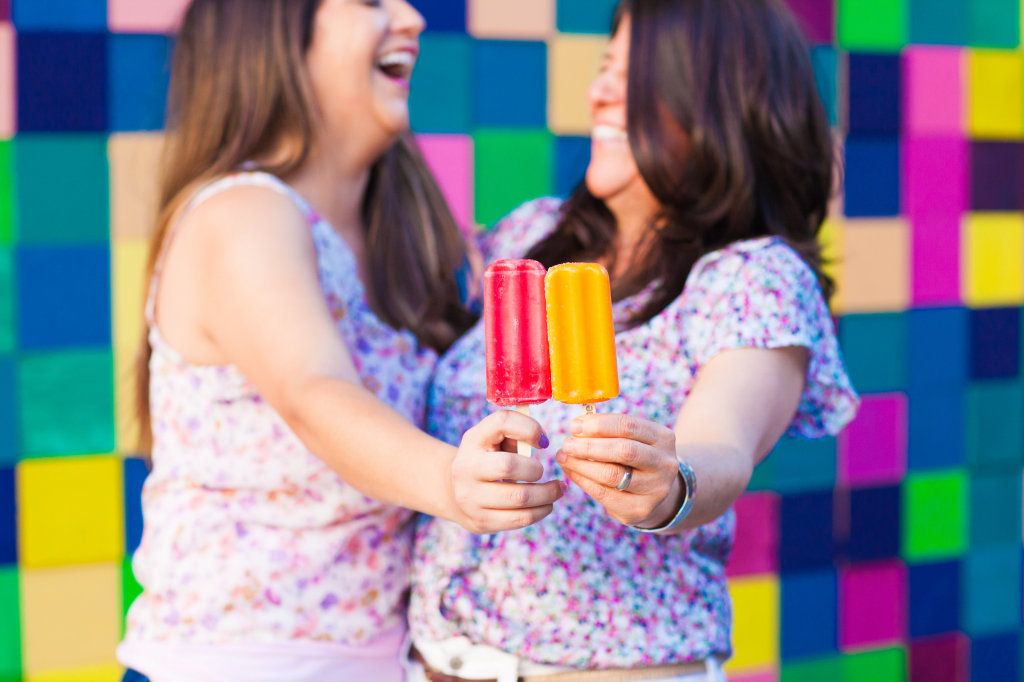 A lot of you have asked how I'm doing. To be honest, that's a hard question to answer. I guess all things considered, I'm doing as well as can be expected.
I'm still working a few days a week and for most of the day I'm genuinely at peace, able to concentrate on what I'm doing, and manage to take care of myself and the little munchkins. When I'm at home with my mom, my focus is on taking care of what she needs and keeping her company so usually I can handle that pretty well too. But driving? Ha! That gets to me. I'm able to sit alone with my thoughts, perpetuate negativity because who's there to stop me & to be honest probably look like a crazy person because at some point in the drive I'm having a meltdown. I'm working on keeping my thoughts in check because getting worked up doesn't benefit anyone and I'm doing my best to rely on my trust and faith in the Lord but I'm human and the worries of this world get to me sometimes.
So anyway, the other day I'm driving and in the middle of one of these episodes where I'm part hyperventilating, part ugly crying, wondering if I should pull over and get it together when I look to my right and see a sign. Literally a sign. "REMEMBER TO BREATHE. GOD IS OUR HELPER". Well I don't know who chose to put these words on that church sign, but I can't help but believe God had a little hand in it. Not only did I actually need to breathe at that moment, but the reminder that God is our helper couldn't have come at a better time. For the past week and a half, I have prayed fervently that God send me "helpers". In my prayers, I've even admitted that I don't know what that looks like but He does. While we've "figured out" a lot of this journey on our own, there is so much that we don't know and unfortunately because we're not the first family to go through this, there are people out there who have knowledge and wisdom that only comes through experience. Already, in the past week God has blessed us with people I know are an answer to that prayer, and for that I am so thankful. But the reminder was welcomed - that no matter how many humans we're blessed with, God is our ultimate Provider, Helper, and Father. I even drove back and took a picture when I was done with my errands.



We continue ahead, one day at a time. Our focus is of course on my mom, but J continues to remind me that to take care of my mom well, I also need to take care of myself. On Saturday night, he convinced me to leave the house and I was able to hang out with a lot of my friends who I haven't seen in a few weeks. It was good for my soul and I was thankful to get my mind off things, laugh, and catch up with friends. I have to keep reminding myself that being kind to myself and taking care of my body & soul honors my mom but I'm thankful J reminds me too. Sidenote: for those of you who know Jason, you know he has an incredible outlook on life, can brighten anyone's day, and has more patience than anyone I've ever met (he's dating me, so that's testament enough to the man's patience). By example, he encourages me to be better every day and I just can't thank him enough for the way he continually supports and loves me. Ladies, don't settle for a man who doesn't love you well, because they're out there!!


Now for an update:
Last week, we started learning more about Rick Simpson Oil (RSO). If you're not familiar with it, there is more info at this
link
but RSO refers to "extremely potent decarboxylated extracts produced from strong sedative Indica strains, which have THC levels in the 90% range. This harmless non-addictive natural medication can be used with great success, to cure or control many medical issues". Over the past 6 days, we've been implementing RSO into her med schedule. Her body took a few days to adjust to it, but over the past couple days we've found it extremely helpful. Because of it, she is getting pain relief that the narcotics weren't able to give her, she's been able to rest through the night multiple times (we praise God for these nights because they don't come often), and we've reduced her pain meds by more than half. It has helped with anxiety, restlessness, and confusion and has given
us
great relief and hope. It's even increased her food intake which we couldn't be more happy about and seeing her be able to rest peacefully and with minimal pain has been truly wonderful.
On Friday, we got the go ahead to bring my sweet mama home from Friendship Village and we spent the weekend doing our best to get her settled and comfortable. She spent Friday and Sunday night awake, restless, and a bit confused until she finally fell asleep in the early mornings. But for the rest of the weekend, she rested well and slept a lot. She was able to get outside in the afternoons and was even up for visiting with Jason's parents for a few minutes last night when they stopped by with food.

It's a new week, which of course bring new challenges, but we are thankful for it. We will continue to do our best and adapt to what comes next. Until next time, thank you to everyone who continues to love, pray, support, and reach out to us. We are so grateful for each of you and your generosity.
To our prayer warriors, please continue to pray. We continue asking God for wisdom and guidance, for restful and pain-free days and nights, for lucid moments when my mom's one-of-a-kind personality comes out and we're able to connect with her, and for joy and peace that only comes from Him.