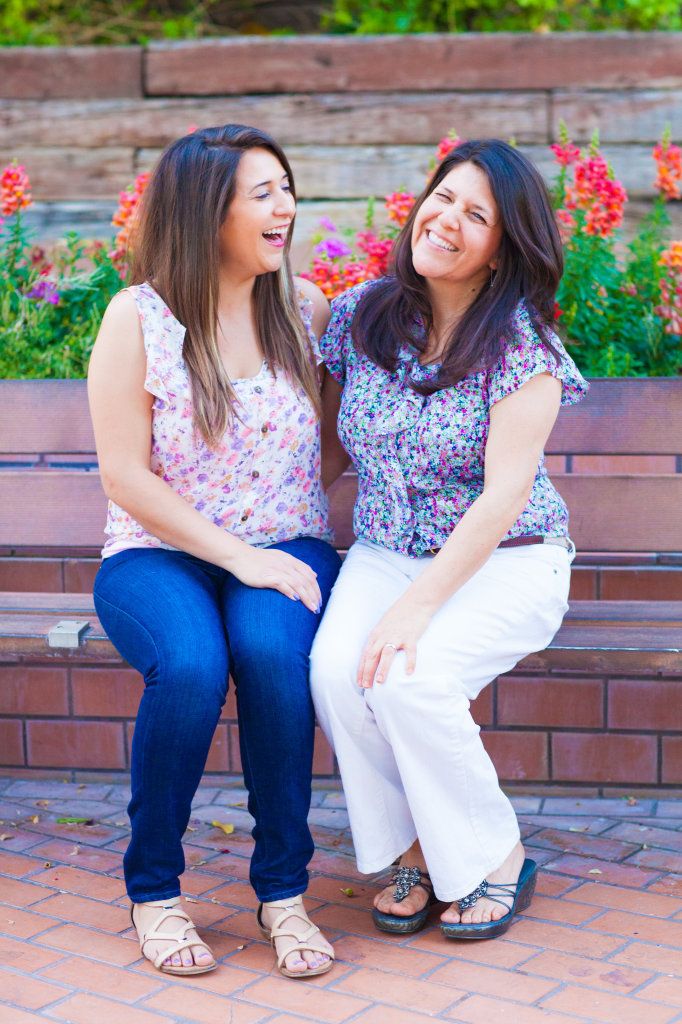 Yesterday was a rough one.
When my mom finally agreed to move in, I was ecstatic for so many reasons. I knew my mom's days were getting harder and I was thankful to be able to be in a position to help and serve her. We had an extra room and the physical strength she was lacking to do some of the more mundane day-to-day tasks that tolled her. I was also so excited to spend sweet time with her again, since we've lived apart for the past several months. We talked excitedly about food of the day themes (think Taco Tuesday), nights feeling like a slumber party, and even dreamed up fun outings we could go on.
But the day before she was supposed to move in, she went to the hospital. We were thankful when they only gave her a transfusion and sent her home. But as soon as we got home, my mom's pain seemed worse than ever before and we decided to take her to a different hospital. That's when the news came and everything changed.
She was not getting better as we all hoped. She was not getting stronger and her body was not healing.
This isn't how it was supposed to be.
This weekend was her first full weekend in our home and although none of us know what the future (even tomorrow) holds, the grief has already begun. I grieve the days we
should
have had. I grieve the nights of laughing and staying up watching scary movies (fast-forwarding the extra scary parts of course), and I mourn the loss of the woman who was once so full of life every day. My mom is not gone. She is still here but she is not the same woman I've known for the past 24 years. Sleep and pain consume her days. Confusion too.
It wasn't supposed to end up like this.
So yesterday I prayed. And I cried. And I prayed some more.
God knows my heart. He knows my deepest desires, yet I continue to come before Him and ask for miracles. I ask for time. I ask for strength. Helpers. Comfort. Peace.
And he answers. He clothes me with comfort, even momentarily, so that my heart may be at ease. He brings human helpers. He gives me patience in the most trying moments. And strengthens me enough to be able to share this journey with transparency and vulnerability.
And you know what else? He brings
hope
when I need it most.
After spending all day in bed yesterday, sleeping on and off, we assumed my mom was asleep for the night. We were winding down and getting ready to head to bed ourselves when Jason came downstairs and said "Your mom is putting her shoes on". I ran upstairs expecting to find her confused and thinking she had somewhere she needed to be, but that wasn't the case.
"I don't feel like being in my room right now. I want to come downstairs and hang out with you".
God is good.
We sat downstairs together for about an hour until she was ready to rest again but
oh my goodness
, I've never been so thankful for a little clear-headed conversation. She ate some of the pizza we had made ourselves for dinner (and ate more than she has in days) and even asked for a glass of wine. And we talked. About her strength. About her care and meds. About TV. About the twins.
Oh, and we laughed.
I don't know what tomorrow holds. Sometimes I don't think I'll even make it through this. I wrestle with anger, regret, and frustration. But God knows that. He knows my heart. And He loves me still.
He also knows last night I went to sleep with a BIG smile on my face.
I share this all because what good would it do anyone to hide the bad days? What is the value in sharing, yet sugar-coating? Life isn't sugar coated. This life is hard
sometimes
a lot of the time. But then again we were never promised it would be easy.
A few things before I go...
Nothing can quite prepare you for grief or loss. But that doesn't mean you have to walk into it completely unprepared. When my dad passed away, I didn't handle it well. Or really, handle it at all. I didn't understand grief, I felt alone, and I chose simply to not process any of my emotions. Heads up - this is NOT the way to go. So read up. Because trust me, you'll want the knowledge before you need it and although there is no book that will tell you exactly what to do, how to feel, or lay out your exact circumstances, books are a wonderful resource. Currently reading "On Grief and Grieving" by Dr. Elisabeth Kübler-Ross. I highly recommend it and even asked Jason to read it after me. I haven't highlighted while reading since college but this book makes me want to highlight every page because there is so much truth and it has already brought me great relief and comfort.
Yes, I'm struggling and my social life looks different these days, but I still very much need and want every one of you in my life. Sometimes I think about the year after my dad passed and remember the people that simply exited my life when I needed them most. I've never held a grudge because I understand, I really do. But for all the people grieving right now in your life (and in mine it seems like so many people around me have experienced loss lately) I will publicly tell you it is better to say something and have it be "wrong" (which it most likely won't be anyway) than to say nothing at all.
And for all you kind souls who continue to give freely of your time, energy, prayers, and kindness, THANK YOU. I cannot express enough how grateful I am for your love. I am encouraged by you. I remember your kindness and words in the moments I feel most alone. Thank you for being there. For bringing light into a dark time. And especially thank you to those of you with the strength and courage to mourn with me, share your own emotions, and cry tears with me. You are the best of all.
PS. Thank you to each and every one of you who have offered to bring us food. We are so incredibly grateful for your generosity and during a season when time is just so precious to us, it really can be a blessing not to have to worry about our next meal. Jason's mom, Linda, has been taking care of us and making sure we're fed but since so many of you have offered, I've handed the baton off to her and we've set up an online "Take Them A Meal" schedule. Because the link to sign up includes our personal info, we're not sharing it publicly so if you'd like to sign up, either email Linda at ldonofrio7@gmail.com and she can send it your way or message/text Jason or I and we can send it to you as well. Linda will be the coordinator but please feel free to reach out to either of us if you have any questions. Thank you again for all your kindness. We love you all.